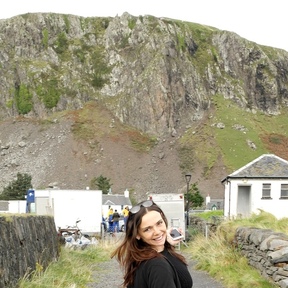 I craft my own pieces from my studio/home in Ellenabeich on the beautiful Isle of Seil.
I love living & working here. Its been quite a journey so far! My surroundings inspire me each and every day. It feeds my soul.
I see the potential in a piece of wood, a fab piece of slate and I just try to do my thing!
I am Unique, Quirky & Passionate about the pieces I make. I hope that you like them too.
If you have an idea for something you would like made or personalised, just get in touch, we can throw some ideas around. Great wee pub here!
Jakki
No followed people